Advocacy Award
The Vernacular Architecture Forum encourages and supports citizen efforts to protect our vernacular built heritage. The protection and preservation of our vernacular built heritage depends on good stewardship by property owners supported by sound government land use policies. However, the long-term preservation of our cultural heritage is rarely achieved without the support of a well-informed, involved citizenry.
The VAF seeks to encourage citizen-based advocacy by recognizing exemplary efforts and achievements on behalf of our vernacular built heritage. The VAF Award for Advocacy honors individuals and groups for exceptional contributions toward the appreciation and protection of vernacular buildings and landscapes. The award recognizes outstanding initiative, commitment, and action to promote and protect vernacular resources. The award may be made in recognition of a specific advocacy effort, or on the basis of the nominee's long-term record of advocacy.
See our Tools for Advocacy including links to websites that offer information and advice to help you in your own advocacy efforts.
2020 Advocacy Award Recipient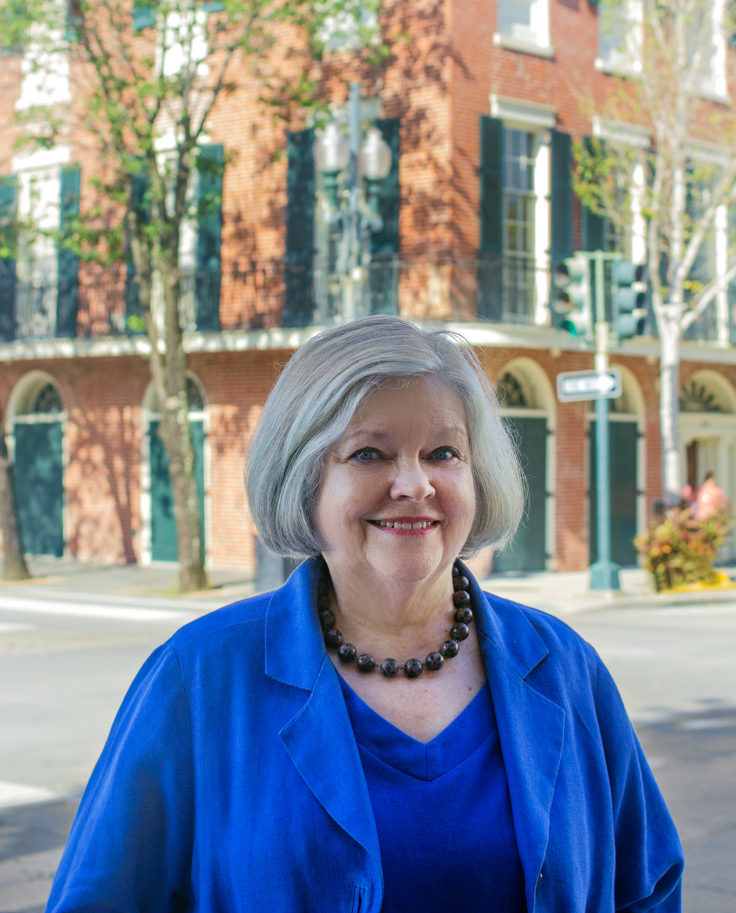 The 2020 VAF Advocacy Award goes to Patty Gay for her lifetime of commitment to the
historic places and neighborhoods that make up the unique and diverse city of New Orleans. Like many in our field, Patty "discovered" preservation, first as a volunteer and then as a board member for a young Preservation Resource Center. She became the Center's first director in 1980 and serving through the difficult time of Hurricane Katrina. She retired in 2017.
2021 Call for Nominations

The Award for Advocacy is open to work performed in the conference region. Any public or private entity in these states may be nominated.

The basis of the nomination must be documented.

Award not based on victory (meaning not demolished) but demonstrating vision, outreach, reason, efficacy, players, timeline, and outcome.

Nominations must include the following within a PowerPoint not to exceed 15 slides: the parties involved, the period of time of their involvement, where and why it occurred, and the outcomes.

Awardee will be given two full registrations to the conference and a certificate of excellence.
Nominating information will be available soon.